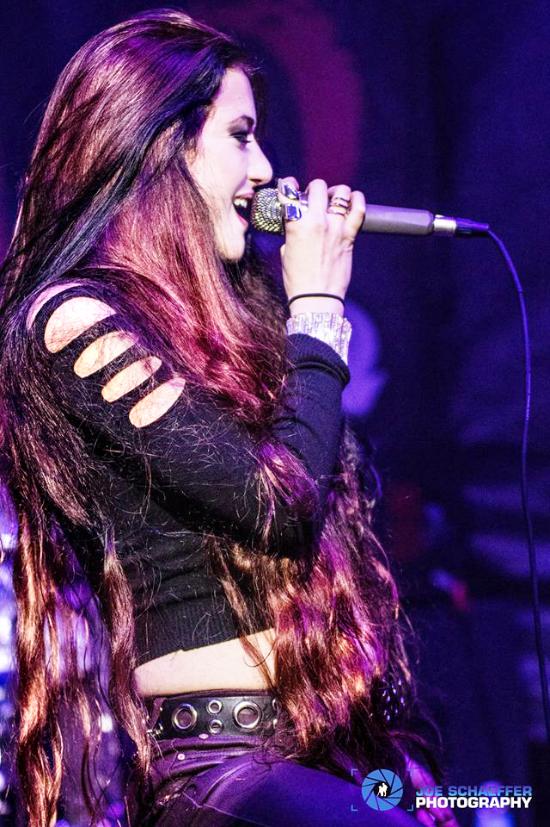 MARGARITA MONET - LEAD VOCALS / KEYS
Margarita Monet is the founder of Edge Of Paradise, along with Dave Bates. Born Feb 1990,she is a singer / songwriter, and a pianist. Performing since a very early age, she has made her way from Europe to the United States. Margarita is an accomplished pianist with a vast classical repertoire. She started music lessons at the age of four and quickly accelerated into a competitive and performance ready pianist. She has competed and won awards in numerous piano competitions.

Moving to Houston, she attended high School For The Performing and Visual Arts, for musical theater. After intense training she decided to pursue her career further and moved to New York after getting accepted into New York University's Tisch School Of The Arts. At NYU she majored in Theater at the Meisner studio and minored in Music. While living in New York, she has acted in Off Broadway plays, independent short and feature films and sang with local bands at the city's clubs.

Margarita moved to LA in 2010 and started working with producer in LA. While working on the songs, she met Dave Bates, who was in search of singer who had the ability to fill Robin McCauley's shoes. Soon their music partnership created tremendous results and solidified the band that took up the new name, Edge Of Paradise.
In her spare time, Margarita loved to paint, you can check out some of her work below