'Immortal Waltz' CD out early 2015!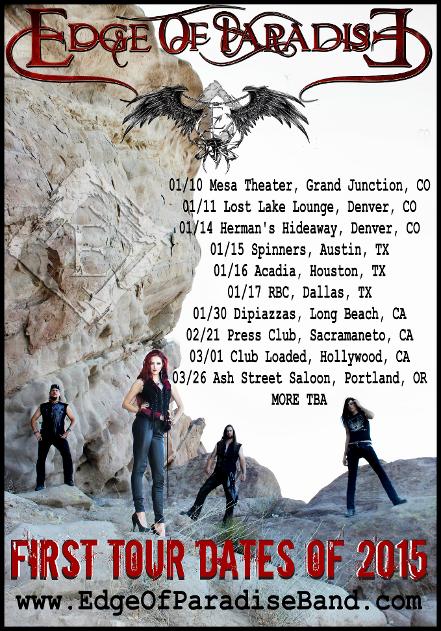 "This EP is going to surprise you in a major way, but in a really good way. "
-Rock Revolt Magazine

" Perfect Shade Of Black meets and exceeds all of said expectations..."
- PureGrainAudio

"Edge Of Paradise can be one of the top bands going into 2014"
-TheyWillRockYou.com

" Margaritas voice has the special spark you cannot get enough listening to her... From all the new bands that I have heard this is the very best out of all!"
-RocketQueen


EOP 'Immortal Waltz' T-Shirt
$ 18 USD
$18 SHIPPING INCLUDED
Ultra Soft Cotton (M, X, XL, 2XL available) Specify Size at Checkout
PURE STEEL RECORDS / TWIN PEAK RECORDS

copyright 2011-2014 THE EDGE OF PARADISE