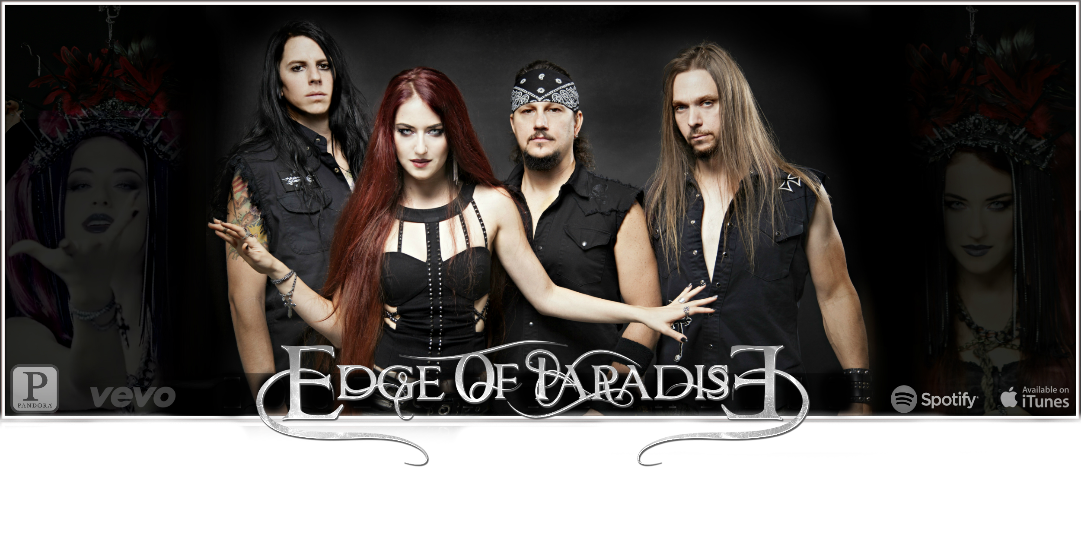 produced by Chuck Johnson (Korn...)Mixed by Jay Ruston (Anthrax..)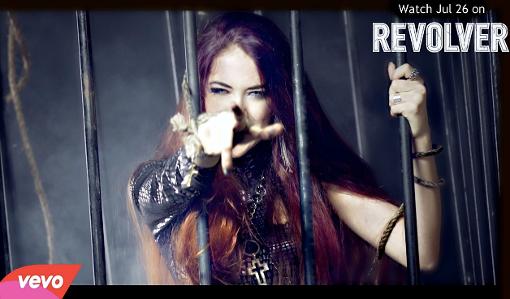 Picked as one of the top albums of 2015 on numerousemusic sites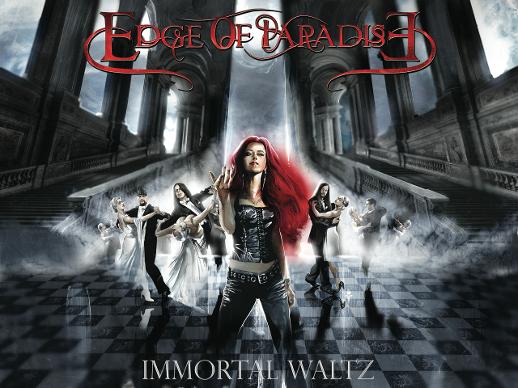 Track Listing

1. It's My Show 2. Immortal waltz 3. Rise For The Fallen 4. In A Dream

5. Perfect Shade Of Black 6.Ghost 7. Break Away 8. Goodbye 9. Children Of The Sea (Bonus)

9/10 DEAF FOREVER (Print Mag.) (Germany)
10/10 SONIC CATHEDRAL

8.2/10 InYourEyes Mag. (Italy)

"Immortal Waltz is one of the most unique sounding albums I've heard in a long long time. True craftsmanship on all the songs and with a person the stature of
Michael Wagener
producing and mixing, there's no doubt that the only grade to give this project is a full FIVE STARS !!!"
-Lance hall 90.9 WJSC fm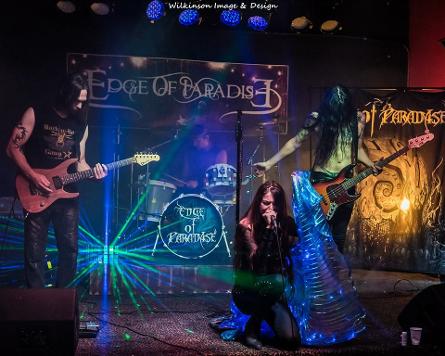 3.Rise For The Fallen-Edge Of Paradise.mp3
4.Edge Of Paradise-In A Dream.mp3
6.Edge Of Paradise-Break Away.mp3
2.ImmortalWaltz-Edge Of Paradise.mp3
It's My Show-Edge Of Paradise.mp3
5.Edge Of Paradise-Perfect Shade Of Black.mp3
7.Edge Of Paradise-GHOST.mp3
8.Goodbye-Edge Of Paradise.mp3
Edge Of Paradise - Children Of The Sea.mp3

"Edge Of Paradise proved that they are here to dominate, and I will not be surprised when 'Immortal Walt' reserves it's spot among the top albums worldwide." -SkullBanger Media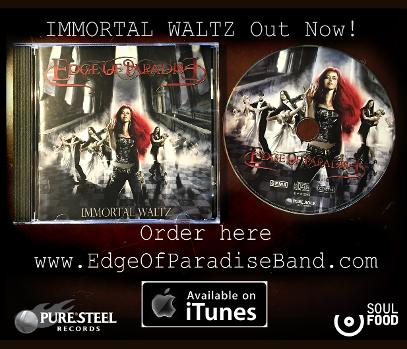 SPONSORED BY

MANIC PANIC NUME TELEFUNKEN

ROCK N ROLL GANGSTAR PORK PIE Drums

SOULTUNE Cymbals RAILHAMMER PICKUPS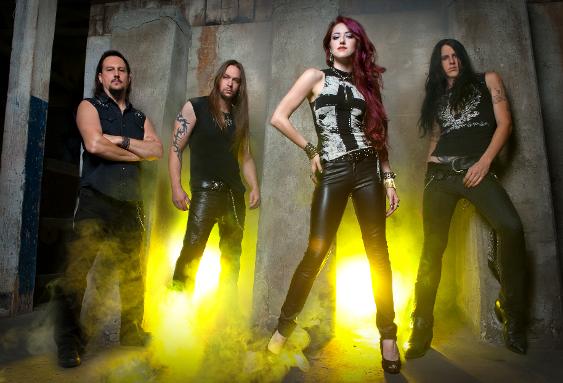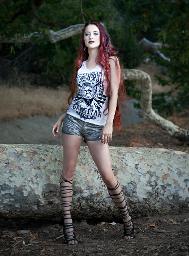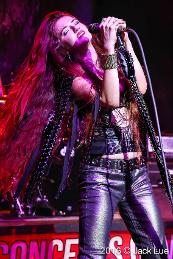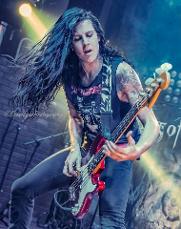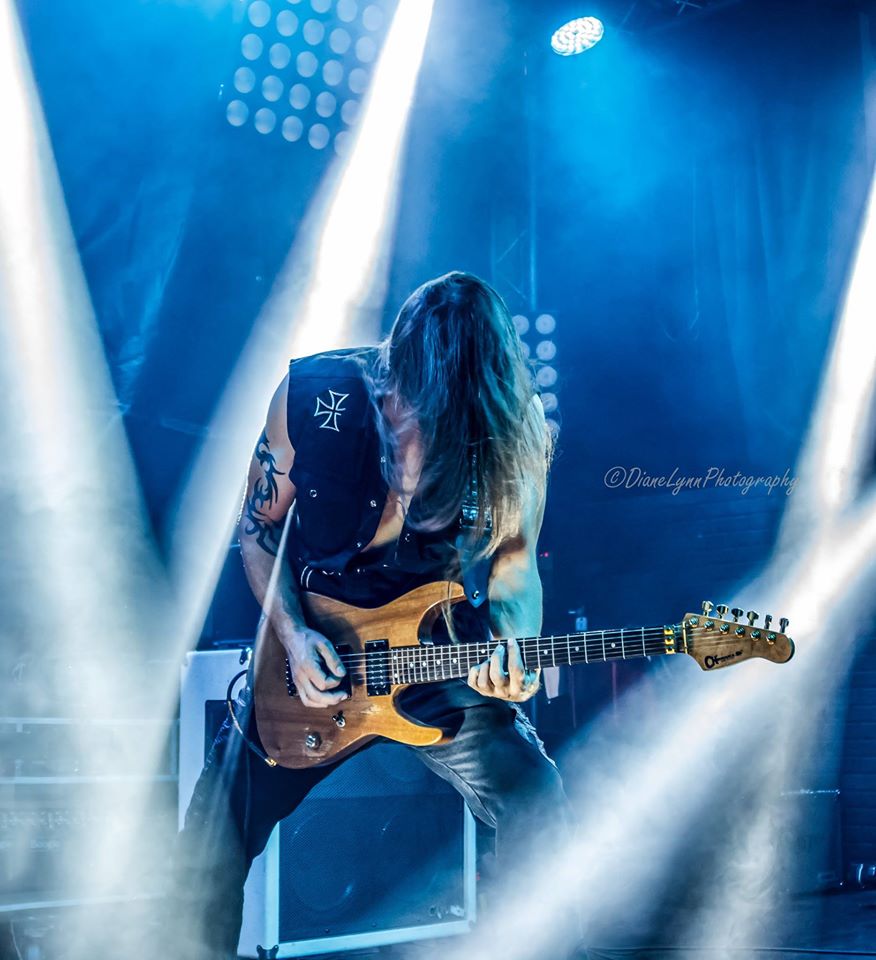 Permission to use all images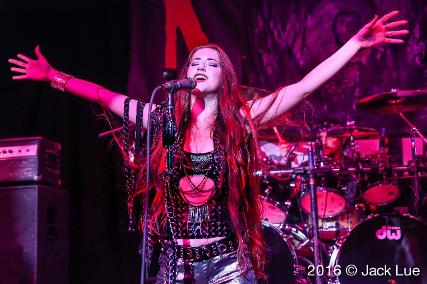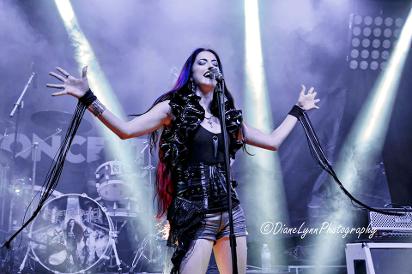 MUSIC VIDEO "RISE FOR THE FALLEN"

PREMIERING ON REVOLVER MAY 26


'PERFECT SHADE OF BLACK ' EP 2013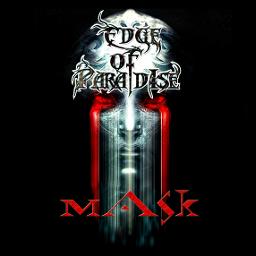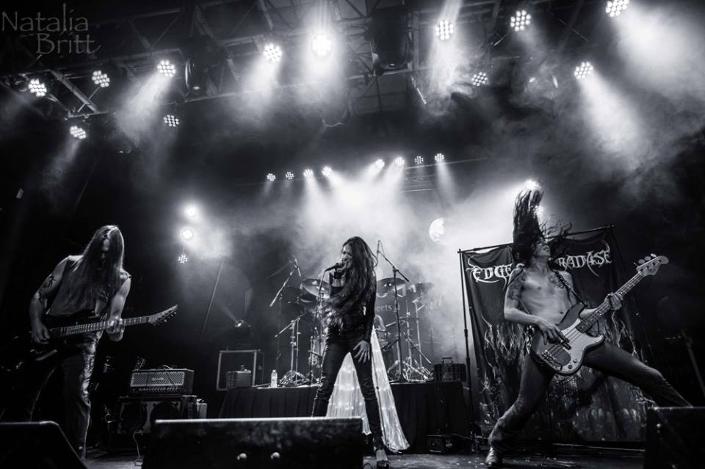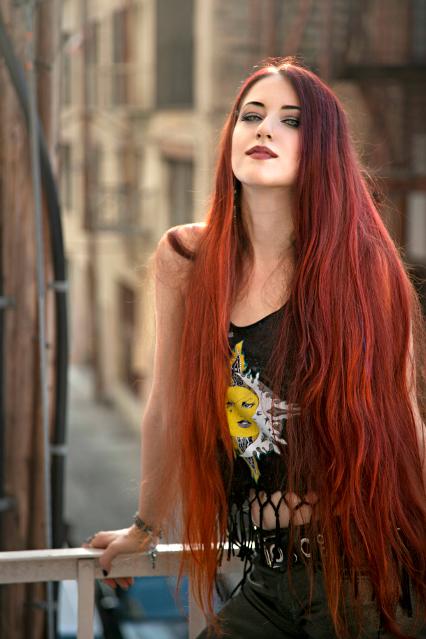 Annual Music Festival, Maui HI
Ventura Theater, Ventura CA
Paladinos Tarzana, CA
Rock Harvest Festival, MA
Annual Music Festival, Maui HI
Ventura Theater, Ventura CA
Paladinos, Reseda CA
Doll Hull, Anaheim CA

Long Beach, Di Piazza's CA

CA Trip Santa, Monica CA
Marquee 15, Corona CA
Paladinos, Reseda CA
Key Club, W Hollywood CA
Whisky, W Hollywood CA
CA Roxy, W Hollywood Theater CA
EDGE OF PARADISE Biography
Edge Of Paradise was formed by Margarita Monet and Dave Bates in 2011. Few months after formation, the band released their debut album 'Mask' that featured rhythm section of bassist Tony Franklin (Blue Murder, The Firm) and drummer Gregg Bissonette (David Lee Roth Band). 'Mask' came at #6 most added on national CMJ radio, right behind Machine Head and solidified existence of Edge Of Paradise. An album chockfull of industrial-tinged metal coupled with soaring vocal hooks, was greatly received by critics and fans worldwide.

Legendary Rock Interviews stated "Once in a while a new band comes along that not only has a unique sound of its' own but draws upon all the things we love about metal or rock to begin with. Edge of Paradise are one of the best independent bands to come out of L.A. in some time."

After the release of 'Mask', touring numerous states on the West Coast and landing a gig in HI, the group immediately began writing to showcase the bands maturity and define the direction that was pre-empted by "Mask".

By 2013, the band started working with legendary Michael Wagener on the mix of the new songs and recording with grammy winning producer Bob Kulick (Kiss, Motorhead), 'Perfect Shade Of Black' was the result. The EP was made available only via physical release, before the worldwide full-length album release in 2015. The EP received rave reviews, painting a vivid picture of the bands staggering growth, and if public perception is any indicator, the lyric video for one of the songs "Breakaway" quickly reached 200,000 views with the debut on AOL's "Noisecreep."
RushOnRock.com said; "Monet really lets rip on title track Perfect Shade Of Black – opening up her powerful pipes to reveal a vocal range her peers on the female-fronted metal scene can only dream of... it's obvious why this band's big news on the retro-obsessed LA scene right now."

2014 served as a heavy touring year for the band, Edge Of Paradise toured West Coast and East Coast, as well as hitting some states in midwest. And after playing in over 18 states and signing with German based label, Pure Steel Records the band released their second full length studio album. IMMORTAL WALTZ, produced and recorded by the legendary Michael Wagener was released May 2015. Right away the album has started to receive great review from critiques from online and print magazines. Revolver magazine took note of the band and released their music videos for single "In A Dream" and "Rise For The Fallen". The album was voted album of the week by Revolver's readers.

Debuting at #2 CMJ metal radio, Immortal Waltz quickly secured it's place in the top 20 of the national CMJ loud chart.
Lance Hall of 90.9 WJSCFM stated "This is one of the most unique sounding albums I've heard in a long long time. True craftsmanship on all the songs and with a person the stature of Michael Wagener producing and mixing, there's no doubt that the only grade to give this project is a full FIVE STARS !!!"

With a solid line up Margarita Monet-Vocals, Dave Bates-guitars, Nick Ericson-bass, John Chominsky-drums the band is looking forward to jumping into the future, full speed ahead!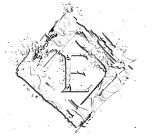 PROMO POSTERS/PRESS ITEMS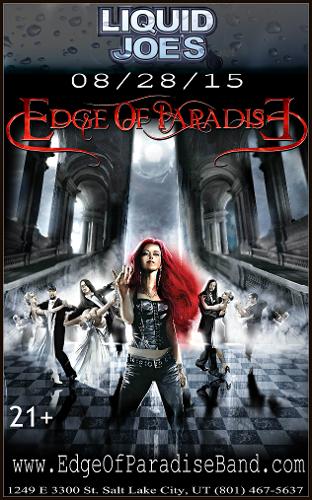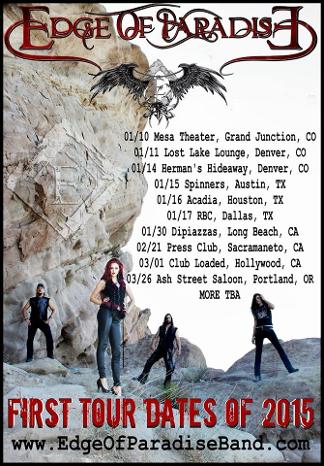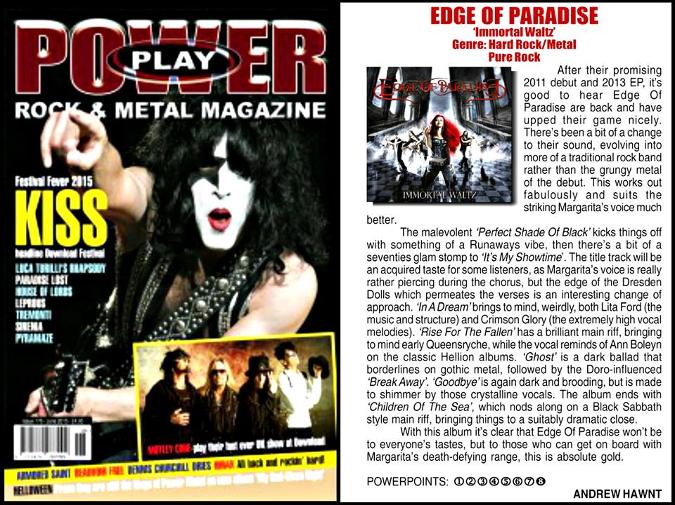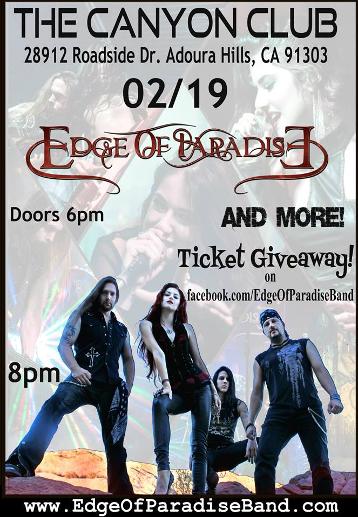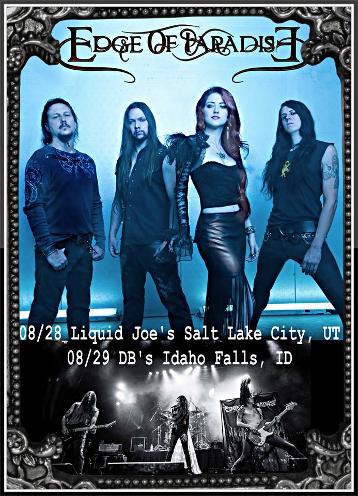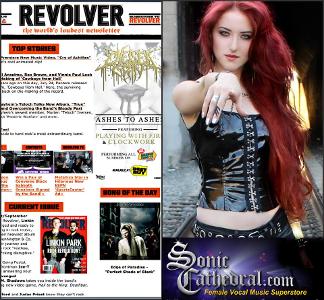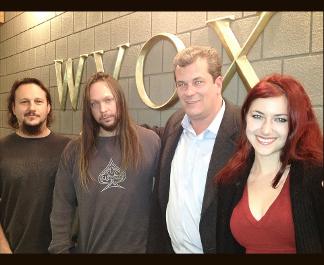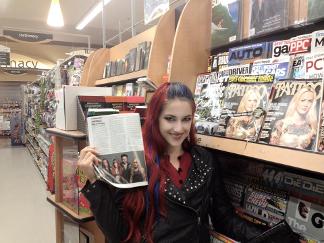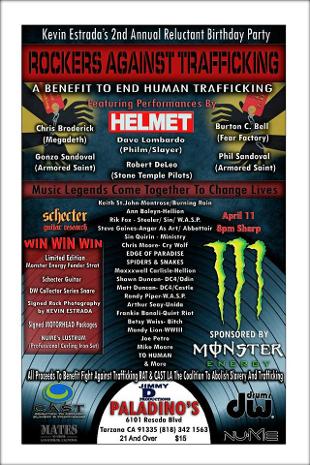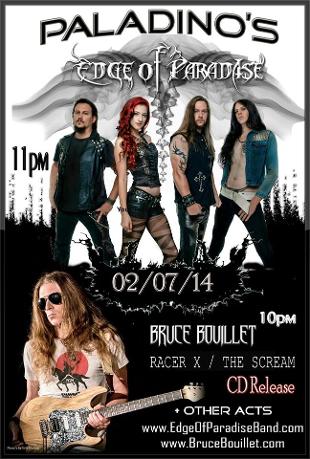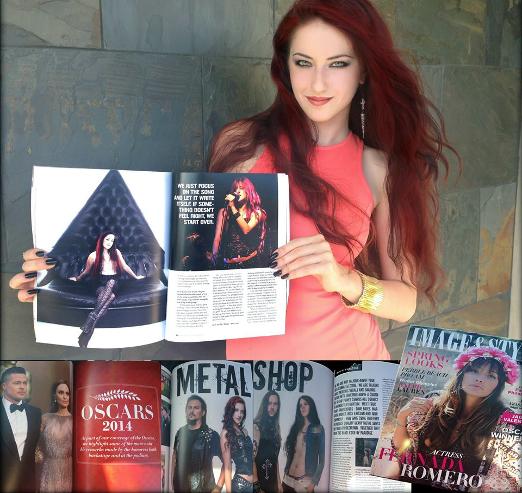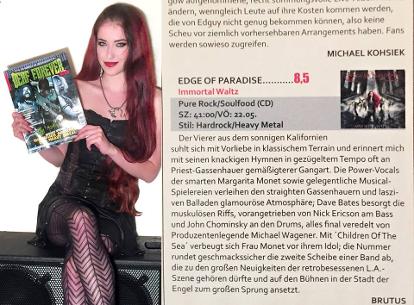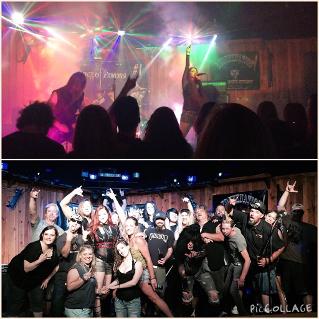 Copyright 2011-2015 Edge Of Paradise